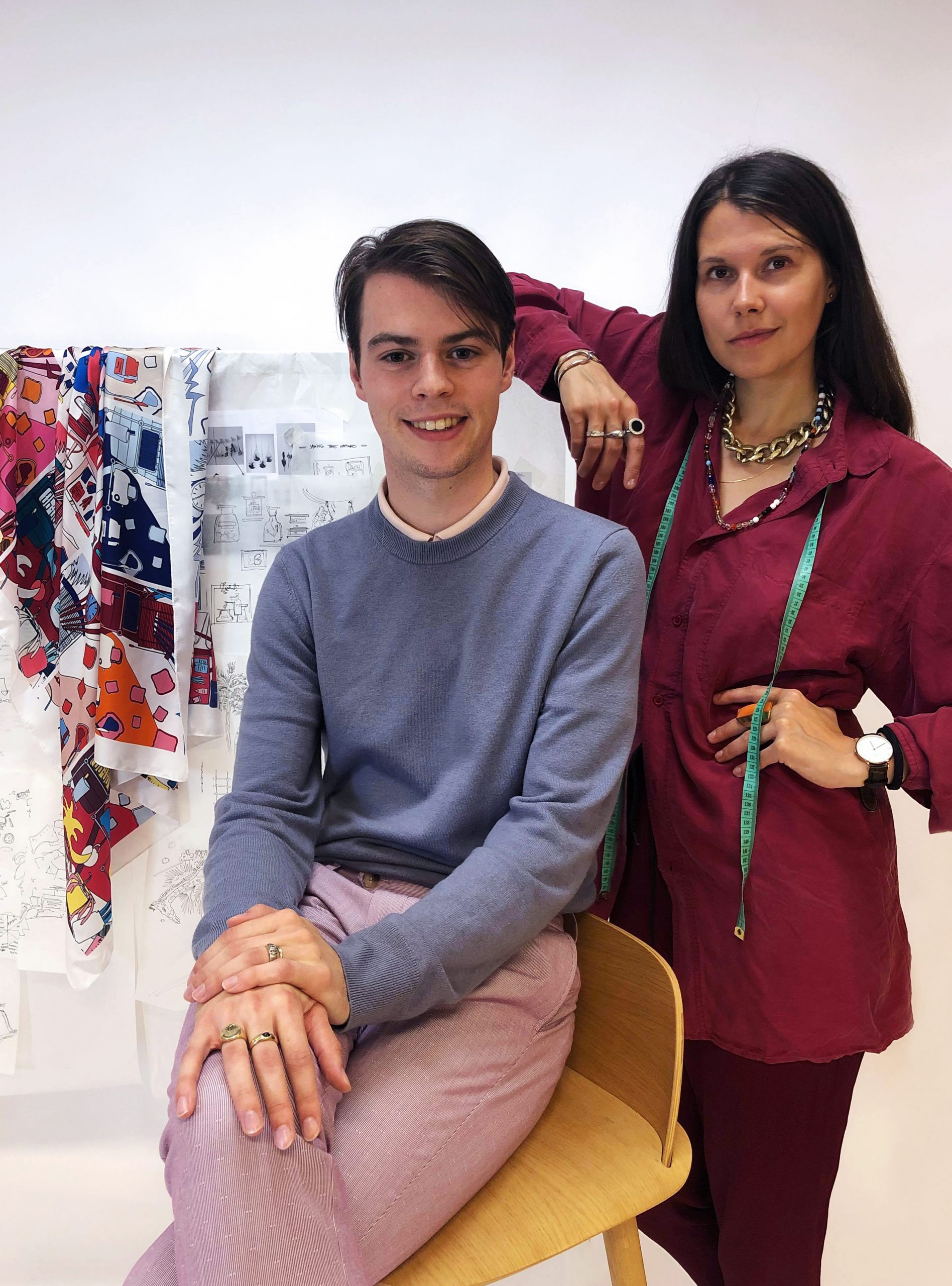 Hi there, nice to meet you!
We are Étès, a small scarf brand by two creatives, Martyna and Jasper. Our aim is to create statement scarves that make you look stunning and feel happy. Étès is born from our shared passion for colors, fashion and consciously creating. We met during our studies in Denmark, studying at the same university. Both from different countries and backgrounds, Étès is the creation of our shared knowledge. 
Étès is all about telling stories and sharing experiences. Our scarves have meaning that goes beyond the fabric and fashion. For us, fashion is an extension of our identity, the way we dress is a form of communication. That's why we love wearing scarves so much, scarves can be styled in many different ways, outfits, occasions and styles. Apart from that scarves look amazing on every gender and body, there are no restrictions. That's why working with scarves makes us so happy 🙂 
We believe you can't feel good wearing products that damage the environment. Consciously creating is the core of our design philosophy. Therefore we work with high-quality silk, a natural viber that's known for its smooth surface. By working with local manufacturers we hope to make a difference in an industry where fast fashion is still popular.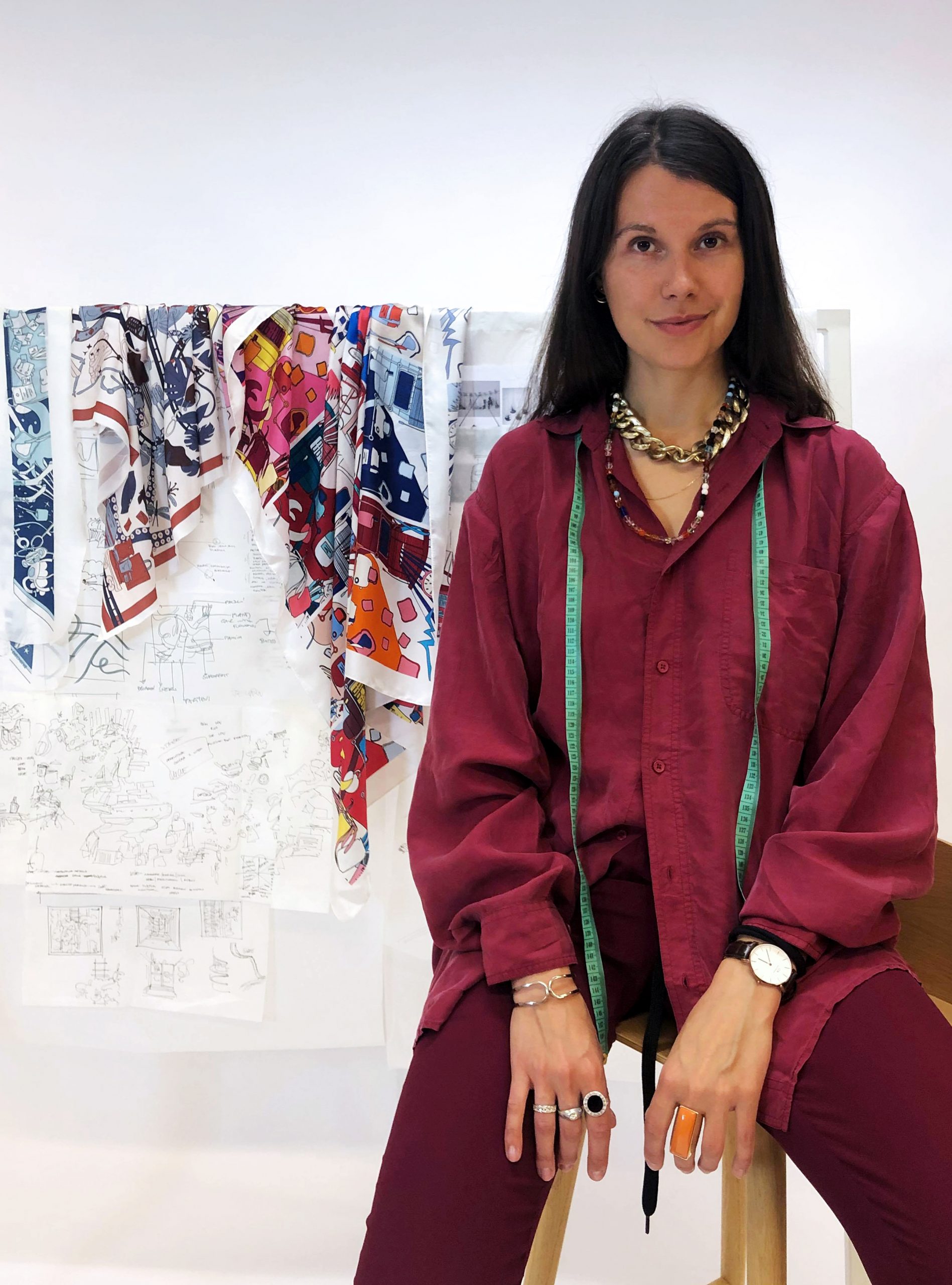 Maryna Brechelke
Co-creator
Hello, hello! My name is Martyna Brechelke and I am a co-creator and creative director of Étès. My journey for scarves started when I was in high school, searching for silk treasures in secondhands in my spare time. Now I am happy to connect my two passions- illustration and fashion. Apart from that, I am exploring psychology and philosophy and highlighting some of the topics through my art. After a long day full of creation and analysis I like to meet my friends and dance to some techno music or go for a walk with a podcast on my headphones.
To uplift my everyday outfit I like to tie a scarf around my left arm- unusual and adding movement to the silhouette!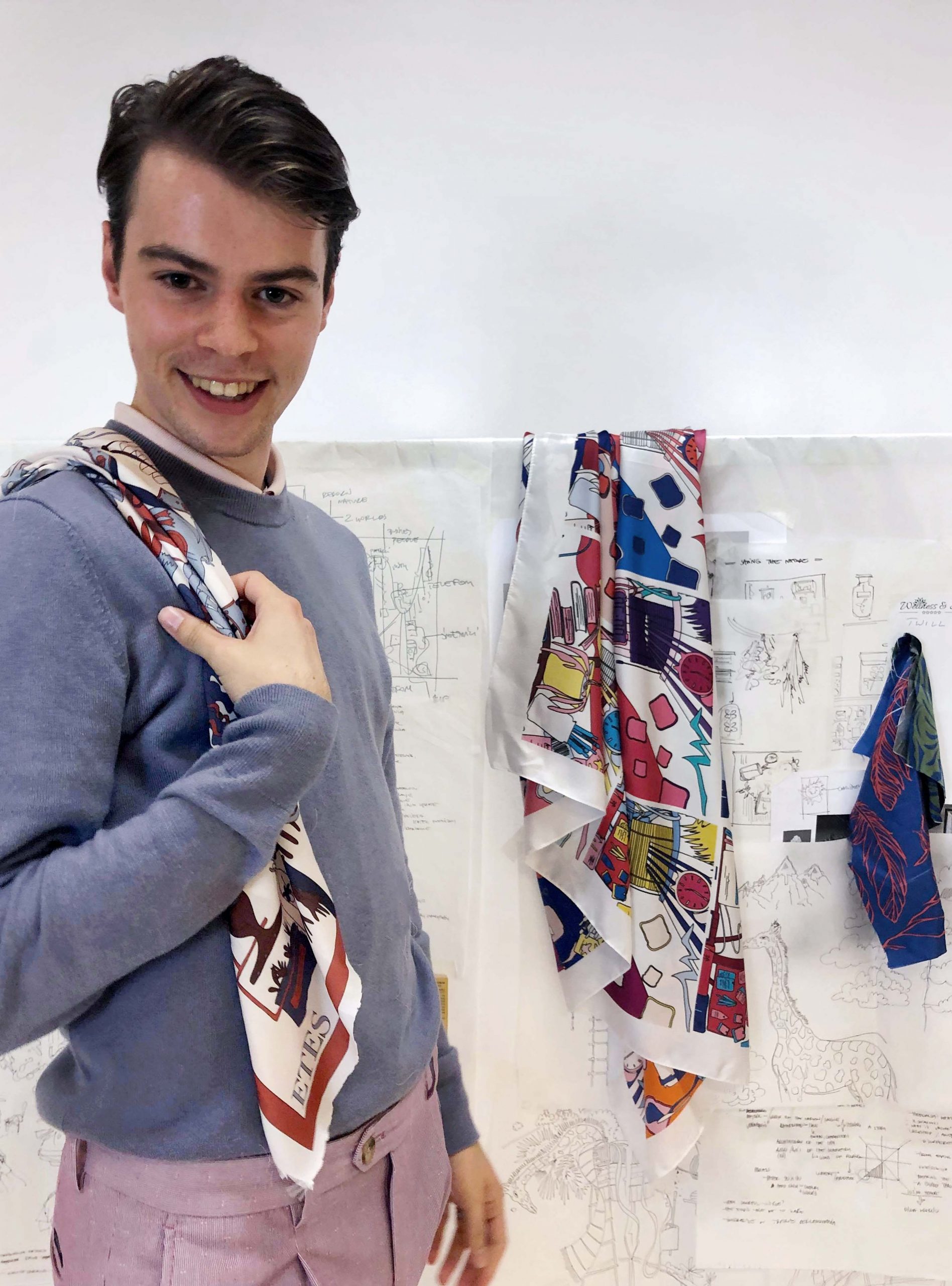 Jasper Martens
Co-creator
Hi, my name is Jasper Martens and I'm co-creator of Étès. Apart from working on Étès I love to explore new places. Getting 'lost' in nature or cities. Since I study in Rome Art & Culture Management there is so much great architecture and art to discover. After a day of wandering I love to drink a glass of wine in the sun and be with friends & family or play tennis. 
When wandering around I love to wear the … scarf tied around my neck to give the outfit a boost.